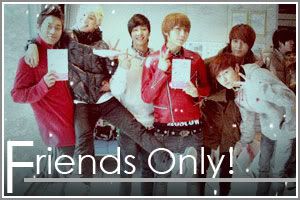 Generic FO rules apply. Comment to be added and all that good stuff. =D
fo banner :
tama_graphics
Please leave feedback here once you receive your items. :D It will be much appreciated.



Feedback
+: 6
-: n/a


One sale and the positive feedback for it has been made through tumblr.
*****IMAGE HEAVY ENTRY*****
Items come from a smoke-free, pet-free home in the USA.
All CDs are more-or-less brand new. The vast majority I did buy sealed but there are a few that I purchased second hand(these are still in excellent condition as the only thing I did was rip the music/video to my computer then stack them on a shelf). You will be getting the CDs the way they were when I purchased them, with minor shelf wear on the outside of the cases.
Feel free to make your own offer on anything, I am open to haggling as long as it's reasonable.
Shipping is NOT included in the price. Shipping outside the US will of course end up being more.
I am NOT responsible for your items getting damaged/lost in the mail.
Paypal ONLY. Please select gift unless you wish to be out the paypal fees as well.
If you'd like more detailed pictures, just let me know what exactly you want and I'll get right to it.
(
Collapse
)